Own an RV? I also like GMC Motorhomes
Hello Cat Group! 5/10/00
I have an original(50 yrs old) Parts Catalog for a D2, 40 Inch Gauge, Effective with Machine Number 3J1. It is 125 pages long. I looks like the original owner had #3J1978 for that number is written in pencil on the second page. The catalog has a brown cover with a cloth bound edge. (Please examine 1st picture) It is very clean. Price is $50.00 US, Shipping not included.

Parts Catalog has been sold

CATERPILLAR
D-2 BULLDOZER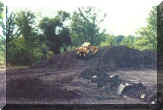 5U12229
SOLD
Pony engine start
Manual tilt and angle 8' blade
Winch
Roller bushings replaced
Roller shafts rebuilt
New steering clutch plates
Hydraulic hoses replaced
Rails, track, rollers good
Some Cat copied repair pages and owners manual
Sprockets good
CLICK THUMBNAILS TO ENLARGE
The following pictures were scanned with a HP 600 5 in1 Officejet

Removing trucks, diesel engine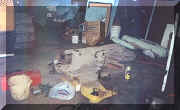 Rt. side truck on floor

Back side showing winch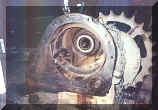 Final drive, sprockets good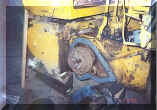 Steering clutch redone

Clearing

Hydraulic hoses replaced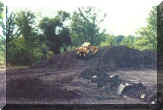 Little bit at a time
RECENT PICTURES
These pictures were taken with a 35 mm camera, when developed I also asked that the pictures be put on a 3.5 disk.
RECENT PICTURES
(Sony FD88 digital)
Jan. 2000

---
Other D2 Owner Websites
---
ADS and ENDS Check these out!!!!!
---

Click D2 to send me an e-mail!
Last update: 06/07/2000
Created by Freddys Web Designs